12th Gerald Stourzh Lecture on the History of Human Rights and Democracy
Wolfgang Schmale
In der Krise, in der Kritik: die »Aufklärung« und demokratische Identität im 20. und 21. Jahrhundert
16 November 2021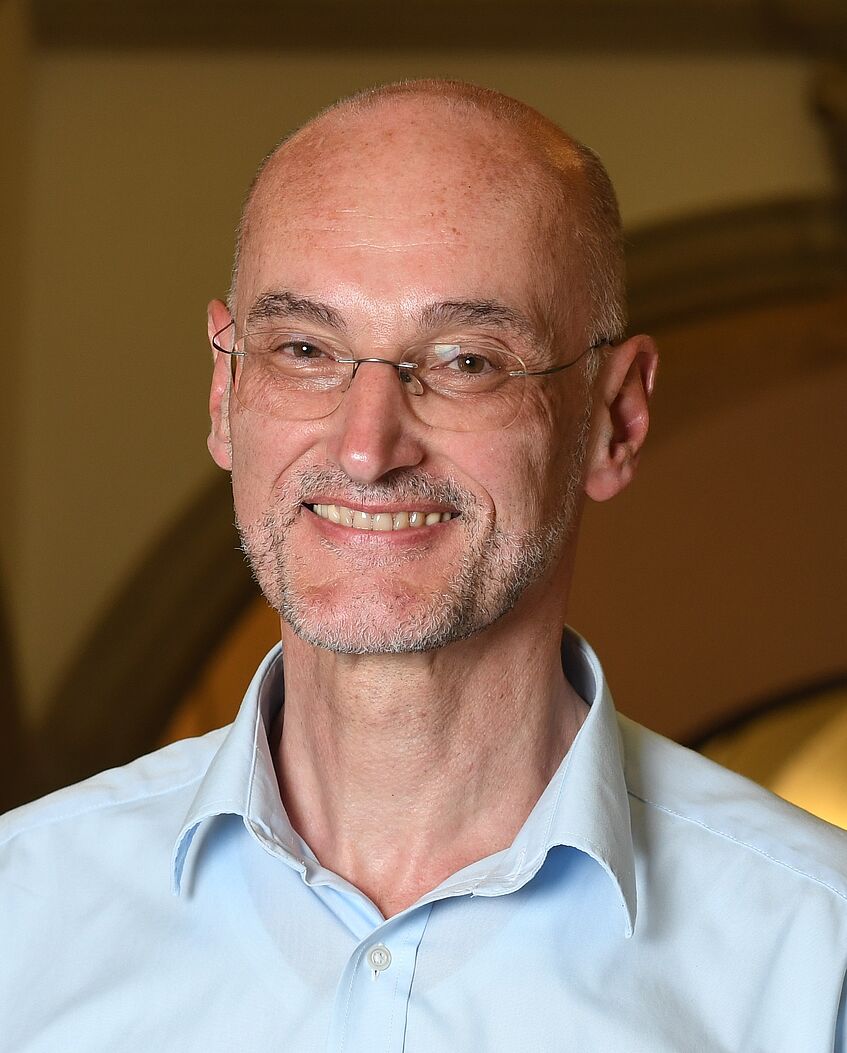 This is Wolfgang Schmale's farewell lecture as full professor of Modern History at the Department of History of the University of Vienna, where he has been teaching since 1999 as successor to Gerald Stourzh. He will retire at the end of the summer semester. Wolfgang Schmale is also a member of Academia Europaea as well as the European Academy of Sciences and Arts. In addition to his interest in European and especially French history, men's studies and digital history / digital humanities, his research and teachng focus on the history of human rights and democracy.
Selected publications on the history of human rights and democracy: L'An I des droits de l'homme (mit Antoine de Baecque und Michel Vovelle, CNRS Editions, 1988); Hg., Human Rights and Cultural Diversity (Keip, 1993); Archäologie der Grund- und Menschenrechte in der Frühen Neuzeit. Ein deutsch-französisches Paradigma (Oldenbourg, 1997); The Emergence of Human Rights in Europe. An Anthology (Mithg., Council of Europe, 2001); Privatheit im Digitalen Zeitalter (mit Marie-Theres Tinnefeld, Böhlau, 2014); Human Rights Leagues in Europe 1898-2016 (hg. mit Christopher Treiblmayr, Franz Steiner Verlag, 2017); For a democratic "United States of Europe" (1918-1951). Freemasons – Human Rights Leagues – Winston S. Churchill – Individual Citizens (Franz Steiner Verlag, 2019).
Blog Mein Europa
Abstract
When it comes to democratic identity, »the Enlightenment« is referenced globally in the twenty-first century. On the one hand, in the course of the decolonization of thought, criticism of »the Enlightenment« has become more intense and broader, echoing the passion of the debates on Horkheimer's and Adorno's Dialectic of the Enlightenment (1942-1944). On the other hand, calls for a regeneration of »the Enlightenment« have not been abandoned. The lecture explores the historical question of how the widely accepted nexus between »the Enlightenment« and democratic identity came about and how it could and can assert itself against fundamental criticism. A global historical perspective will be integrated into the construction of »the Enlightenment«. The wording in the title "in crisis" refers to historical crises since the late nineteenth century in which »the Enlightenment« was referenced, "under criticism" refers to the criticisms of »the Enlightenment« which never broke off, but constantly changed directions. How should »we« deal with »the Enlightenment« in the twenty-first century? An attempt to answer this question will be made at the end of the lecture.


Welcome: Rector Heinz Engl 0:00:05. Dean Sebastian Schütze 0:06:30. Chair of the Department of History Christina Lutter 0:20:40. For the organizing team of the Gerald Stourzh-lectures:

Thomas Angerer

0:30.
Lecture: Wolfgang Schmale 0:48:30
Discussion: questions by Mitchell Ash, Dorothea Nolde, Gerald Stourzh, Stefan Malfer, Thomas Wallnig.

1:44

Presentation of gift: Christoph Gnant and Marion Romberg

2:03:30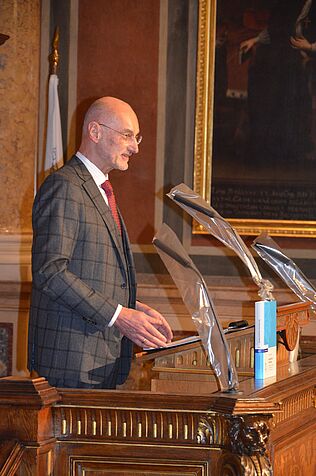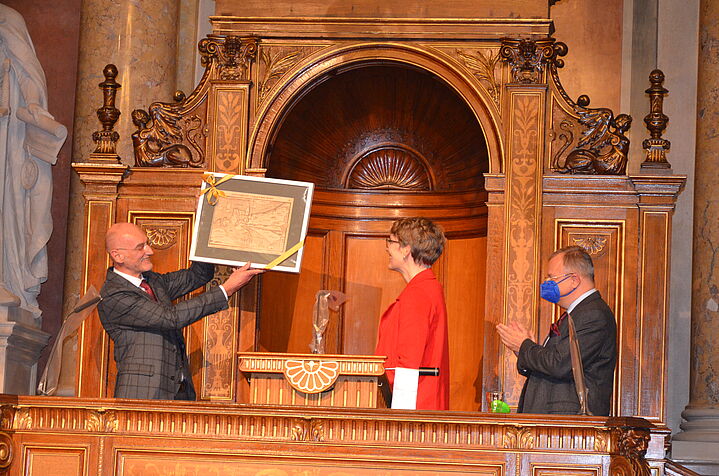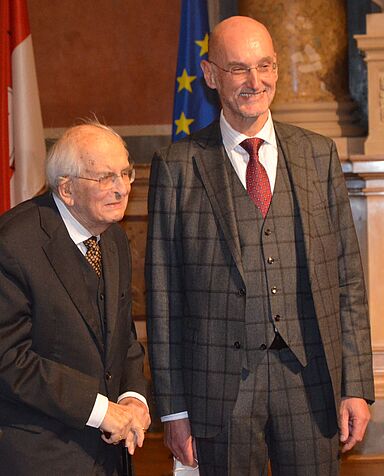 Previous Slide
Next Slide